Announcing Avasts Platin Sponsorship for D&I
published at 28.10.2020 11:48 by Jens Weller
Avast joins the sponsors in Platin level to support the diversity and inclusion efforts of Meeting C++!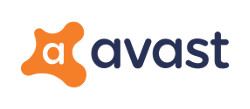 Happy to share this new platin sponsorship with the C++ community! Avast supports and enables Meeting C++ to offer student and support tickets for this years conference. In recent years these have been funded through conference sales, but this was not an option in 2020. Thanks to the efforts of Hana Dusíková and Avast, Meeting C++ can offer these tickets also in 2020.
As this years conference is online, you still can apply for the student and support tickets! Normally I have to close these programs by mid October to account for the delay of badge printing and give attendees a chance to arrange their travel.
Join the Meeting C++ patreon community!
This and other posts on Meeting C++ are enabled by my supporters on patreon!