Announcing the next online C++ job fair
published at 14.04.2021 15:08 by Jens Weller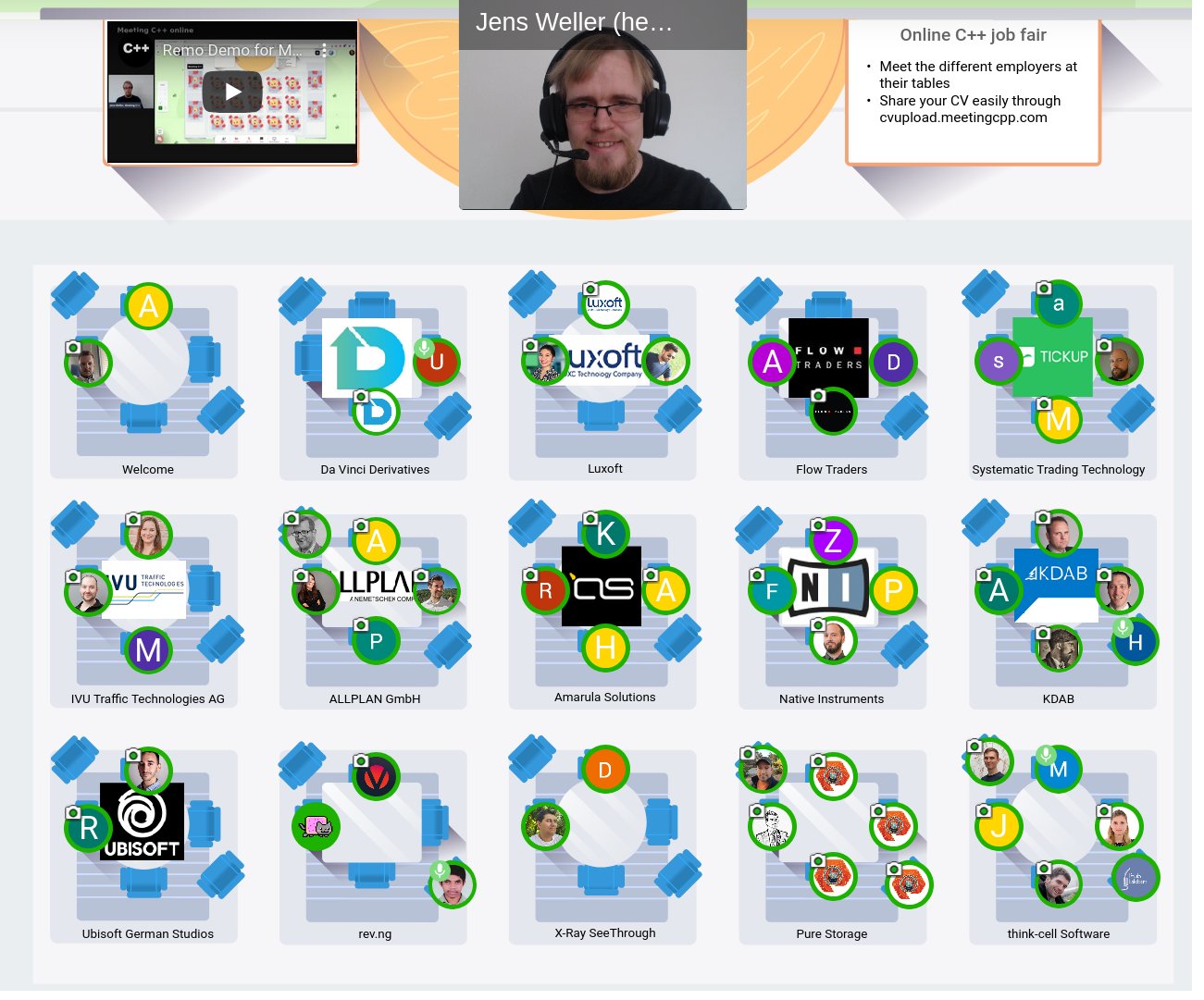 Changes
As mentioned above the event is now twice as long, if you want to attend both days. I want to accomondate with this folks that are unable to make it to an afternoon event, and also extend the event into a better fitting time for the timezones of North & South America.
Employers can book the following options:
Attend the event on the 25th May (15-18:00 CEST)
Attend the event on the 26th May (20-23:00 CEST)
Attend both events
Or chose listing only
All of the above options will list you on the CV upload form. As a major change employers now can fine tune the candidate profile they're looking for. While in March you could choose the candidate region, now you can choose which C++ options (as in C++11/14,boost,Qt ... think categories) and which C++ fields (as in Automotive, Embedded, Server, Telecommunication) a candidate can match against. I hope to offer with this a better matching between companies and C++ job searchers.
The default settings maximise the matching of candidates, will match for every region, C++ option and field. It is up to the employer to customize this to a more fitting matching if they want to. Both are valid strategies, maximising for screening a large number of candidates or only receiving a small subset which matches better the profile you are looking for.
Companies are now also able to add a link to their job portal, including if they would prefer candidates to submit their CV there. Though this kind of defeats the purpose of this form, as it allows a candidate to share their CV with multiple interested companies with one go. After filling out the form a canidate will see the links to the portals displayed if a matching company has given such a link. All companies still can see your submission through the portal at Meeting C++.
Join the Meeting C++ patreon community!
This and other posts on Meeting C++ are enabled by my supporters on patreon!