First Sponsor: Announcing Avasts Platin Sponsorship for D&I
published at 13.09.2021 15:51 by Jens Weller
The first sponsor to join for Meeting C++ 2021 is Avast!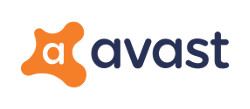 Like last year, Avast supports and enables Meeting C++ to offer student and support tickets for this years conference. In recent years these have been funded through conference sales, but this was not an option in 2021. Thanks to the efforts of Hana Dusíková and Avast, Meeting C++ can offer these tickets also in 2021. Hana also was in last years panel on Diversity and Inclusion.
You can apply for the student and support tickets until the end of October.
Join the Meeting C++ patreon community!
This and other posts on Meeting C++ are enabled by my supporters on patreon!